100% Satisfaction Guarantee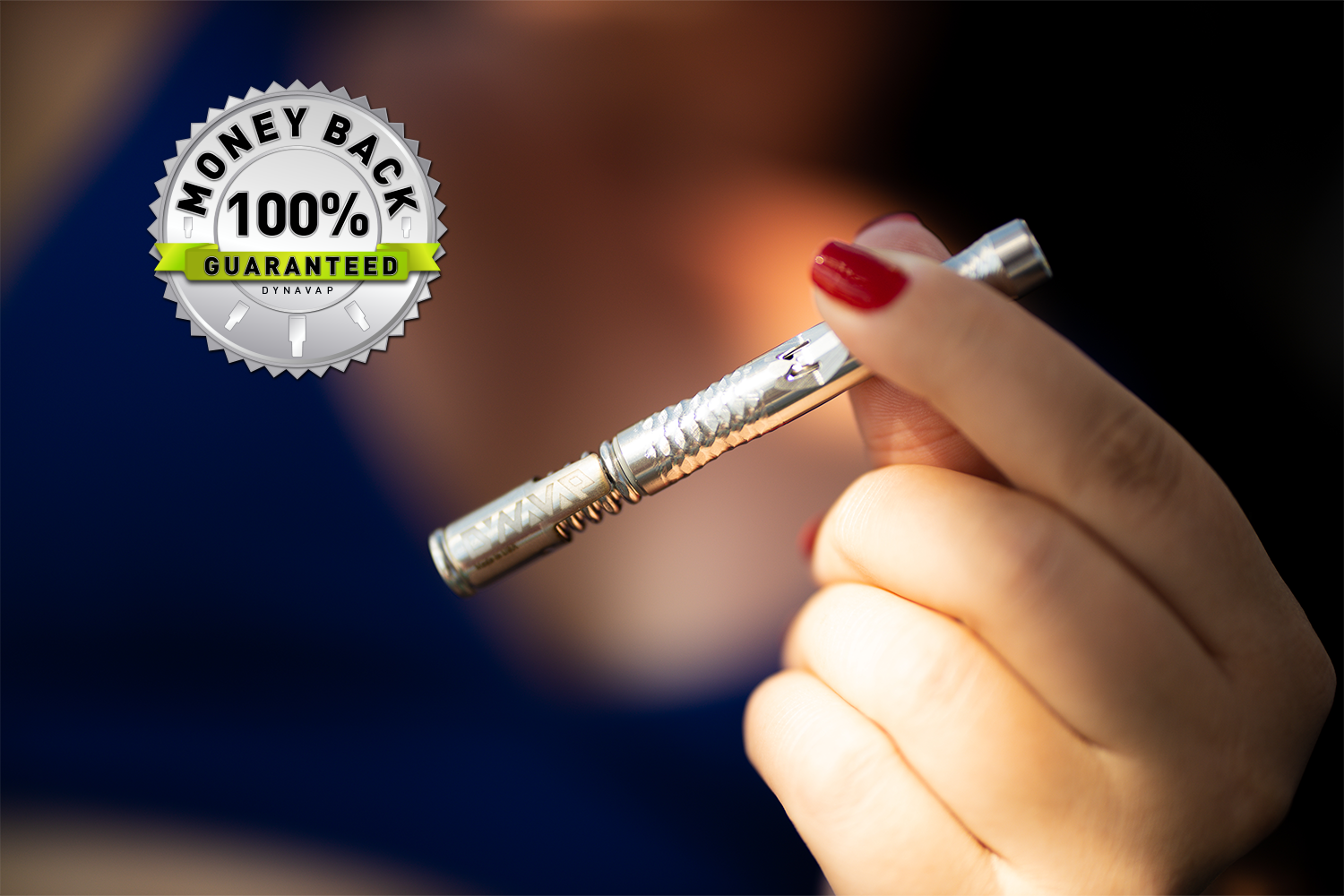 90-day 100%
Satisfaction Guarantee
We are so confident you will enjoy the benefits DynaVap brings, that we are offering a 90-day money back guarantee for certain DynaVap Vaporizer lines (The "B", The "M", VonG, & Omni).
Guarantee
Details
DynaVap stands by the craftsmanship and durability of our products. You can expect great flavors, savings in your herb usage, and, best of all, no combustion. If you are unsatisfied with the DynaVap vaporizer you purchased from DynaVap or DynaVap EU, return it for a full refund within 90 days of your order date, no questions asked. After 90 days, we will also consider returns for defective items or not performing as designed.
At DynaVap, we ensure you will be highly satisfied with our devices and their performance. We ask you to try our products and, if you are not completely satisfied with your purchase within 90 days of purchase, we will be happy to refund your product purchase or help you find a replacement.
It is important to note that nothing lasts forever or handles every abuse. The following conditions apply regardless of when you made your purchase.
Sorry, we cannot accept returns for:
- Products damaged by misuse, negligence, improper care
- Products showing extreme abuse or unusual wear and tear
- Products lost or damaged through natural disasters, fire, accidents, or personal misplacement
- Products with missing parts or pieces, or brands we don't sell
- Products sold in multiples, such as 3-packs, but returned individually
- Products that have been contaminated or soiled beyond a reasonable expectation
- Repetitive abuse of our return policy
-Minor imperfections with the PVD coloring on any of the colored devices